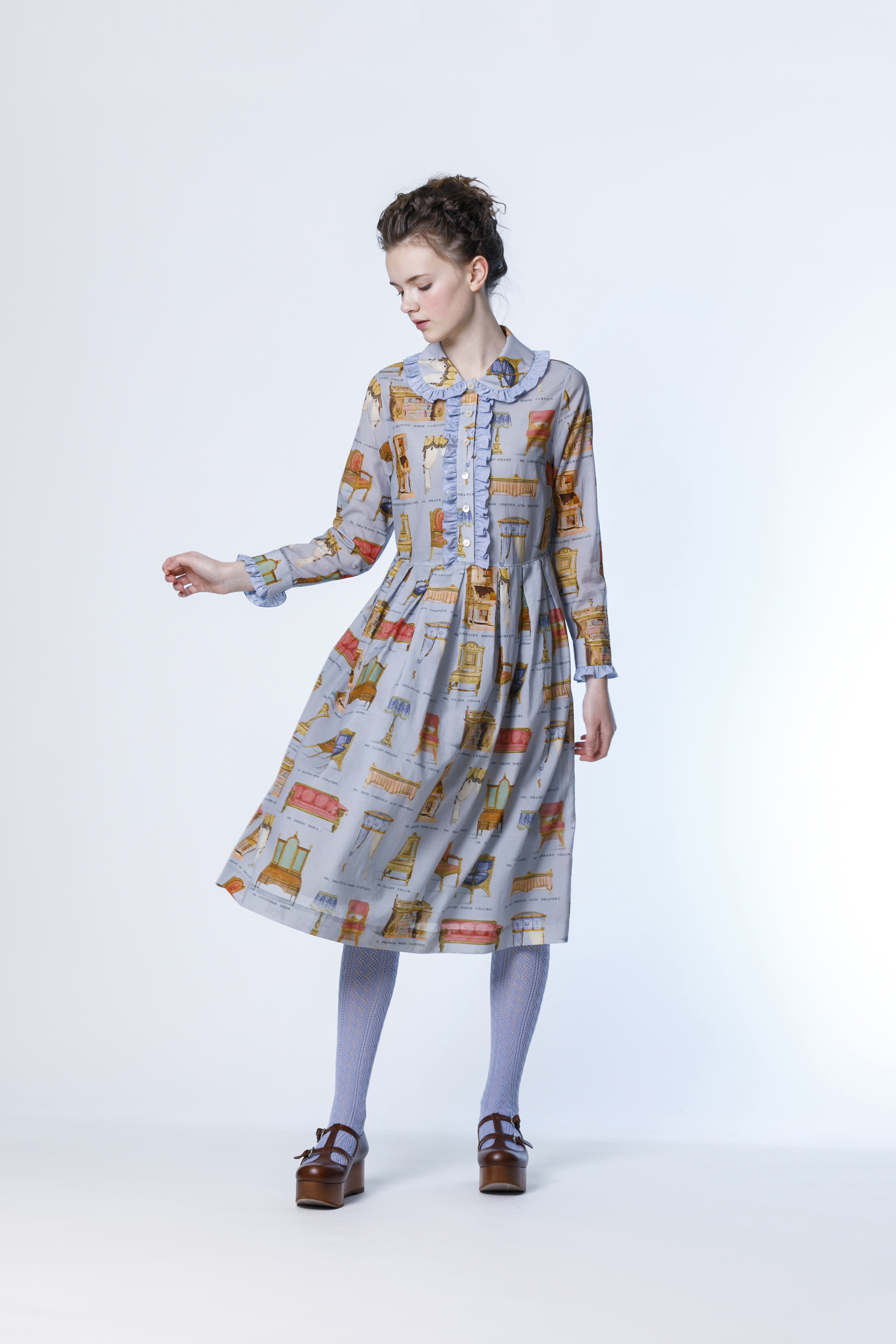 2021 spring & summer I
STICKING OUT OF MY HEART DRAWER


2021 Spring & Summer
STICKING OUT OF MY HEART DRAWER

Something that's been deep in my heart for a long time...
Things that time had made us forget...
Now, once again, it becomes something summoned...

〈Jane Marple〉

- Drawing room -
«Drawing room» is an image of furniture and furnishings cut out from old catalogs and collaged on the old floral wallpaper and a western chintz carpet.
The mysterious worldview that expands into a gentle tone revives nostalgic scenes at the back of one's mind.
The series, combined with warm handcrafting, gently opens the door to a new fantasia...

- Noble furniture -
«Noble furniture» features a completely different expression of the 19th-century hand-colored furniture sample plate mentioned above.
Against a background of pale and vibrant colors, the timeless beauty of the style is silently and vividly aligned.
Suggesting a brilliant beauty with casual items added to the royal road style...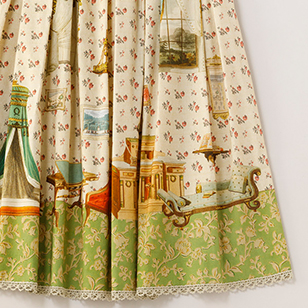 Drawing room
オールドの小花の壁紙と西洋更紗の絨毯に
古いカタログから切り抜いた、家具や調度品をコラージュした「Drawing room」。
穏やかなトーンに拡がる不思議な世界観は、心の奥の懐かしい情景を寄びもどす。
あたたかいハンドクラフトを併せたシリーズは、新しいファンタジアへの扉を優しく開ける…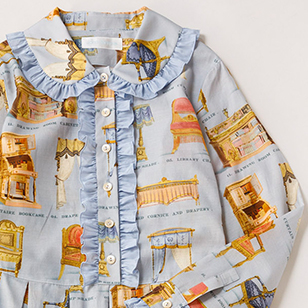 Noble furniture
前出にも有る19c手彩色家具の見本プレートを、全く違った表現で見せる「Noble furniture」。
淡いブライトカラーの背景に、時代を超えた様式美を、寡黙に懍と並ばせた。
王道のスタイルに、カジュアルなアイテムを加えた聡明な美しさを…

〈Jane Marple Dans Le Salon〉

- Silk cotton lawn / Cotton linen -
The launch of the brand starts with pastel-colored «Silk cotton lawn» and natural looking «Cotton linen» outfits.
Two opposing ranges, between a soft sheer loan fabric and the tension of the cotton-linen combination start the season in style...

- D'Anjo coast -
«D'Anjo coast» is a Liberty print with delicate single flowers, designed in a 30's silver studio.
A large cape blouse will give you a complete trendy look.
Enjoy the spread volume of the shirtdress matching the stripes.
The skirt, which comes in a mix of five different patterns, has a really enticing 360-degree flare.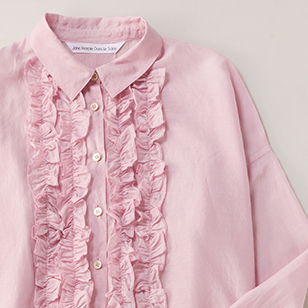 Silk cotton lawn / Cotton linen
ブランドの立ち上がりはパステルカラーの「Silk cotton lawn」とナチュラルテイストの「Cotton linen」のアンサンブルから。
柔かくシアーなローンと、コットンリネンの張り感、相反するカウンターを合わせてシーズンの幕開けをスタイリッシュに…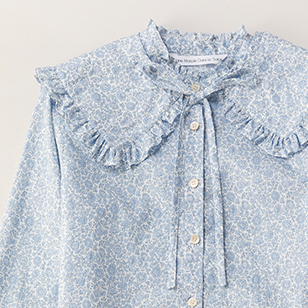 D'Anjo coast
30'sシルバースタジオに依りデザインされた、単品の花々が優しいリバティプリント「D'Anjo coast」。
大きなケープブラウスはトレンド感満載に。
ストライプに合わせたシャツドレスは、広がるボリュームを楽しんで。
5種類のパターンmixのスカートは360度たっぷりのフレアーに心が躍る…