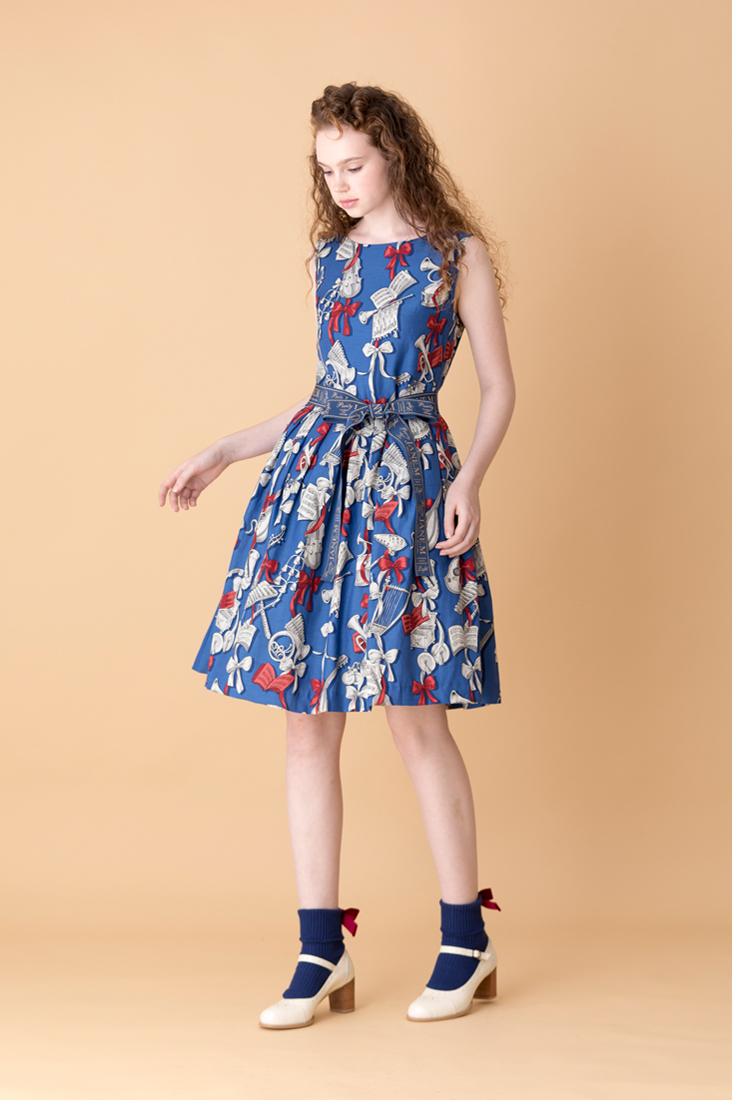 2018 autumn & winter I
DRESSING IS A WAY OF LIFE


"Dressing is a way of life"
As literature, as music, dresses are always enriching our soul.

<Jane Marple>
Early musical instruments, scores and vivid ribbons play beautiful stripe melodies in the "Pieces of music", on a background of mustard, green or royal blue color.
Take a casual chino bomber jacket over a neat and clean round collar dress.
A joyful season starts with a rich line-up.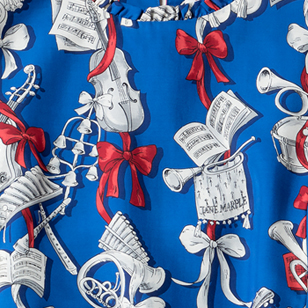 Pieces of music
マスタード、グリーン、ロイヤルブルー3色のグランドに飾られた古楽器や楽譜、
鮮やかなリボンがストライプ状に美しく奏でる「Pieces of music」。
チノクロスのボンバージャケットを合わせたカジュアルスタイルから、清楚な丸衿のドレス…
バラエティ溢れるラインアップで楽しいシーズンの立ち上がりを…


<Jane Marple Dans Le Salon>

The collection starts with a pullover and a top displaying this season's message with the logo of the brand.
A strong and elegant statement appears in a simple dress down style.

The "Graceful" represents a delicate liberty black-and-white print of roses, chrysanthemums and marguerite daisy, with a background of an impressive color.
Discover a reversible skirt with stripe motifs, as well as a garden dress and a off-the-shoulder dress.
This lyrical series accompanies gently the winds of autumn.

The "Eastern folklore" is our first original textile for this season, with some thoughts for faraway Eastern Europe.
The series combines three patterns, offering an homage to the pure heart of their diligent lifestyle.
With a handmade collar of a beautiful cutwork, go to seek your noble person in a deep forest.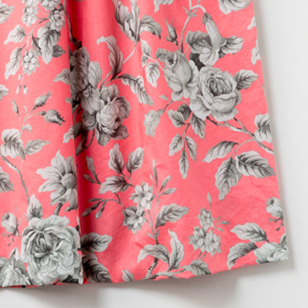 Graceful
バラ、菊、マーガレットを印象的な色合いの背景に、
繊細なモノトーンの濃淡で描いたリバティのボタニカルプリント「Graceful」。
ストライプとのリバーシブルスカートにガーデンドレスとオフショルダードレス。
叙情的なシリーズに初秋の風を優しく併せて…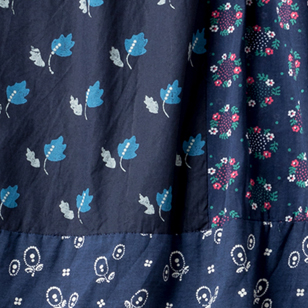 Eastern folklore
オリジナルテキスタイルの第一弾は遠い東欧への思いを馳せた「Eastern folklore」。
3種類のパターンを組み合わせたシリーズは、丁寧に暮らす人々の清らかな心にオマージュを捧げる…
手仕事を加えたカットワークの美しい襟を重ねて、森のかなたの貴族を探しに…