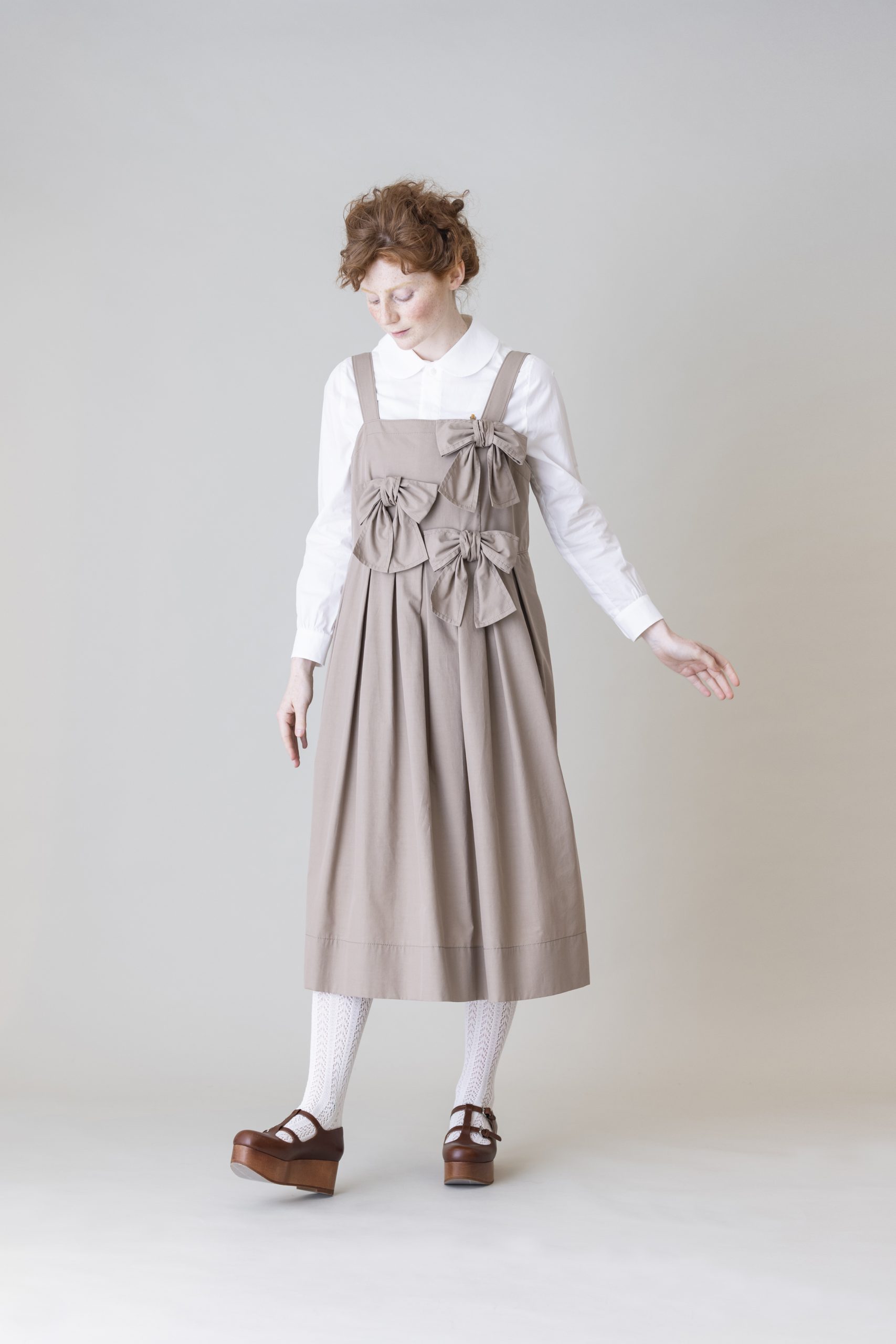 2021 autumn & winter I
Time tenderly bespoke


2021 Autumn & Winter
Time tenderly bespoke
Weaving precious outfits over carefully organized time...

- Heirloom -
The new season begins with « Heirloom », a Liberty print filled with flowers.
Softly spreading suspender skirt, collar decorated with floral embroidery and knit marine collar dress.
With a gentle girly style and some casual items, decorating a series to open the season with a peaceful mind style...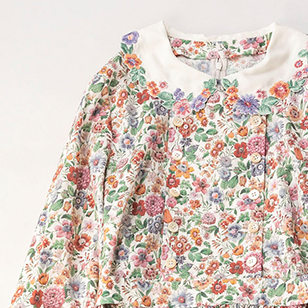 Heirloom
新しいシーズンは花々で埋め尽くされたリバティプリント、「Heirloom」から。
ふんわりと広がるサスペンダースカートに花刺繍で飾られた襟やニットのマリンカラーのドレス達。
優しいガーリーテイストに、カジュアルなアイテムも合わせて、シーズンのオープニングを
ピースフルな想いを重ねたスタイルが飾る…

- Noon -
Liberty prints. « Noon » was inspired by Robert Stewart, an artist from the 50's. Contemporary textiles lined with funny expression of face motifs are combined with a relaxed mood to create a relaxed and gentle adult girly style.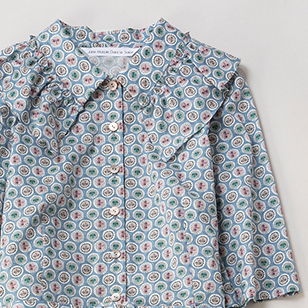 Noon
50年代のアーティスト、ロバートスチュワートにインスパイアされた「Noon」。
ファニーな表情のフェイスモチーフが並んだコンテンポラリーなテキスタイルに、
リラックスしたムードを併せて緩やかで優しい大人のガーリースタイルを。