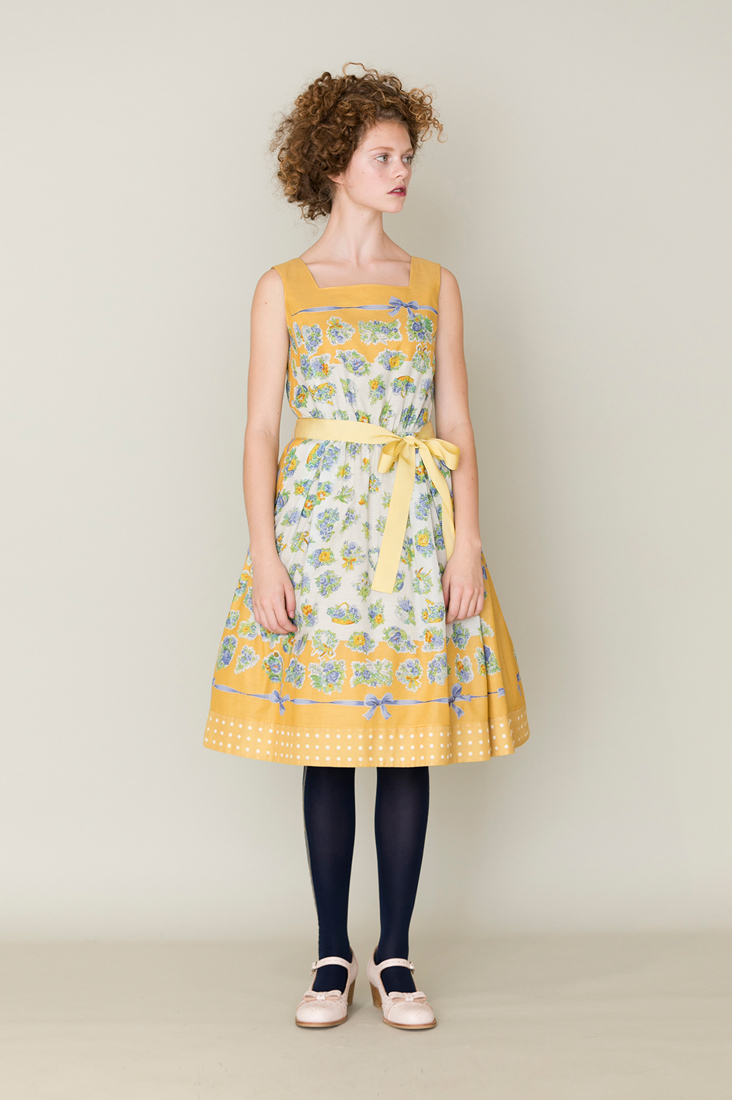 2019 spring & summer I
I WISH YOU PEACE


This piece attracts the wing.
This piece produces a smile.
A lot of thoughts on one material.

〈Jane Marple〉
"Chromos bouquet" - a printing technic, favored in 19th Century, is beautifully represented inside a three-color scarf with ribbon border.
With dots placed in a regular way, our season starts with a gentle and slightly unsweetened airy piece.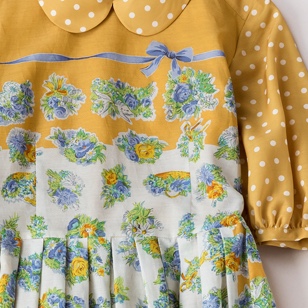 Chromos bouquet
リボンで縁どられた3色のスカーフの中に、19世紀ヨーロッパで流行したプリント技法が美しく再現された「Chromos bouquet」。
正位置に並んだドットを合わせて甘さを抑えたエアリーで優しいシーズンの立ち上がりを…

〈Jane Marple Dons Le Salon〉
"Climbing rose" blossoms on the far side of a calm English garden.
This series raises a strong nuance within soft colors.
A beautiful season is adorned by delicate embroideries and laces, in a trendy sheer mood.

"Water flower" reflects a mysterious charm with dots and flowers designed in a studio in England.
Flowers floating on water surface oscillate in a beautiful silhouette, attracting wind.
With a graceful assortment with "Climbing rose", a contemporary style evolves to a new elegance.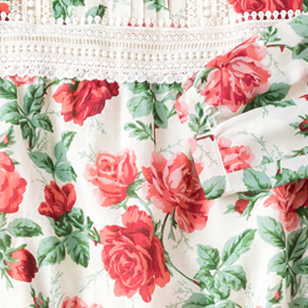 Climbing rose
静かなイングリッシュガーデンの奥に咲きほこる「Climbing rose」。
優しい色合いの中にどこか強いニュアンスを感じるシリーズ。
繊細な刺繍やLace、トレンドのシアーなムードを併せて美しいシーズンを彩って…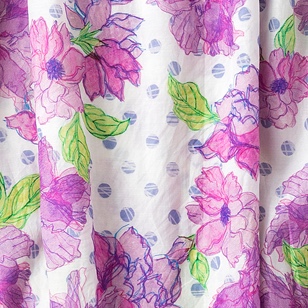 Water flower
英国のスタジオで描かれた少しアーティーなフラワーとドットが不思議な魅力を映し出す「Water flower」。
水面に浮かぶ花は美しいシルエットに揺れ、風をあつめる…
前出の「Climbing rose」との潔い組み合わせも、今を伝えるスタイルが新しいエレガンスへと変化して…